PARTICIPATORY DESIGN · OPEN INNOVATION · DIGITAL FABRICATION · EVALUATION · VISUALIZATION
CHRISTIAN VOIGT (PhD) I am experienced in leveraging participatory design to develop innovative solutions to socio-technical challenges in the context of smart cities, SME collaborations, social innovations, governance or education.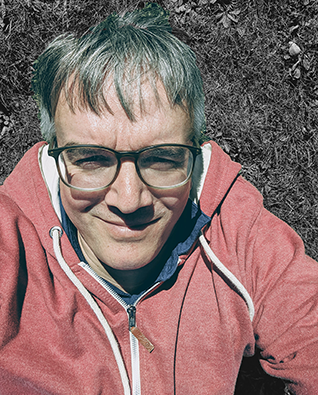 Twitter http://twitter.com/chrvoigt
Linkedin http://linkedin.com/in/chrvoigt
Github https://github.com/chrvoigt/
Researchgate https://www.researchgate.net/profile/Christian_Voigt7
ORCID https://orcid.org/0000-0001-8378-5568
Scholar https://scholar.google.com/citations?user=OijHyTIAAAAJ&hl=de
WORK
August 2010 - Present
SENIOR RESEARCHER / HEAD OF DEPARTMENT
CENTRE FOR SOCIAL INNOVATION (AT)
Developing new business areas through evidencing innovative, cutting-edge research & development. Delivering meaningful projects. Driving change, one step at a time.
March 2009 - Juli 2010
LEARNING TECHNOLOGIES ADVISOR
UNIVERSITY OF SOUTH AUSTRALIA (AU)
Starting from a learner centred vision for South Australia's largest university, tools had to be selected, tested and integrated into a wider portfolio of learning technologies. Components included learning management systems, e-portfolios, lecture recording and virtual collaboration platforms. Showcasing their imediate benefits and developing the necesary training was part of the mission.
Oktober 2000 - November 2001
MANAGEMENT CONSULTANT
CELERANT CONSULTING (DE)
Managing change so that inovations in production and logistics could come to fruition quickly. Following Peter Drucker's old adage: "If you can't measure it, you can't improve it", developing and implementing KPIs was at the forefront. Frequently, this went together with using SAP's reporting functions.
TEACHING
LECTURER: SOCIETY & INFORMATICS / IT PROJ. MANAGEMENT
UNNIVERSITY OF VIENNA (AT)
Society & Informatics: Delivering a course about current development at the intersection of societal trends and technological innovations. The modules are strongly learner centred, providing opportunities to follow one's own interests. Learning to debate controversial topics such as end-to-end encryption and the ocasional need for survilance. Also looking into the ramifications of large scale adoption of social media, such as political activism or a changing perception of how democratic decision making could be implemented.
IT Project Management: Depending on the nature of the IT solution (complexity, custom hardware, ect), project management can follow a plethora of models (waterfall, sprial, evolutionary or agile to name a few). However, many issues arise from poor communications, unforeseen skills gaps, expectation management or internal politics. It's good to practice case studies where tools and standardized processes are part of the experience.
LECTURER: E-BUSINESS / BUSINESS PROCESSES
UNIVERSITY OF SOUTH AUSTRALIA (AU)
Leveraging the Internet to create value in diverse settings (B2C, B2B, B2G ..). Core objective of the course was the development of a business model detailing value proposition, cost structure and revenue streams. Other topics of the course touched upon usability, privacy and security as they can all impact success or failure of a business venture.